Your ads will be inserted here by
Easy Plugin for AdSense.
Please go to the plugin admin page to
Paste your ad code OR
Suppress this ad slot.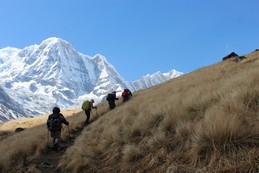 "Oh Sh*t, get up" I thought as vision returned, Belal, Maha & Dr. Ramzi faces slowly coming into focus as if fading in from a whole white screen. "Get up, get up get up" urged my inner voice as I tried to get up mumbling I'm OK while they insisted that I keep laying down. Hyper-ventilating, trembling and dry-mouthed as I lay on an ice cold rock surrounded by snowy meadows and white peaks, my sweat started to cool down under the sub-zero winds over 4000 meters above sea level. I can barely hear them talk to me over the throbbing of my heartbeat… I would die of embarrassment.
There are few things in life that I truly, honestly, wholeheartedly hate. Among those is the feeling that I'm a burden on people, & the other is losing control over my own actions or self. Ever since I lost consciousness & dropped in the middle of a street in down town Chicago last June totally alone and freaked out of my mind, I have been dreading that this could happen to me again, and I would faint in the most inconvenient of places. I think that throughout this trip, I have been turned into a wuss, asking to sit at the slightest sign of black spots in my vision or breathlessness just to avoid the idea of losing control and burdening those around me.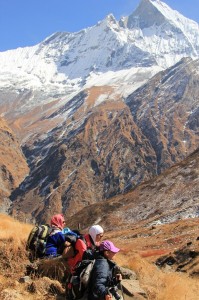 The day was not more difficult than the other days in terms of length or steepness, but it was the thinning of air and the latitude, in addition to the freezing wind that finally made us realize that we are at the top of the world, in one of the coldest places. Funny I don't recall much of the morning at the lodge, and as I try to focus, there has been so little that I remember of the trail before reaching MBC, the morning walk has somehow "just" passed me by listening to my audio book and chit-chatting with Belal, Effat & Maha.
But the walk after that was another story totally. I thought a lot, mainly about people in my life, those who are no longer in it, and those who add a meaning to it. I thought about actions, and feelings and meanings. I thought about where I was, where I'm headed and how different things are from what I once pictured them to be. I thought about the current version of me, and how she doesn't resemble whatsoever a person that I recognize (not better, not worse, just not who I wanted to be), and how much I blamed myself, life or others for how this copy of Nada turned out to be. I thought as I listened to my hasting breath, the accelerating hearbeat, and the crunching of frozen dirt and grass under my feet. The next thing I know, they were around me and I'm urging myself to get up.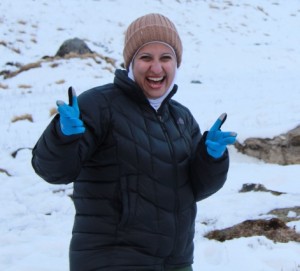 Your ads will be inserted here by
Easy Plugin for AdSense.
Please go to the plugin admin page to
Paste your ad code OR
Suppress this ad slot.
It's not one of those rare moments of change, not a revelation and not a perspective-altering incident. As much as my words might imply, but I'm not that dramatic, and no matter how I portrayed this trip to be "a once in a life time opportunity for self-discovery" it's just a confirmation of something that I've always known, maybe not at the same level of clarity.
I wanted to believe again. This is not about faith or God, but I can't seem to be able to believe anymore. I want to believe that there is a light at the end of the tunnel indeed, and it's not a train headed my way. To believe that bad things happen to good people, and then they don't anymore… Because it's one of two things, they will keep happening to me and that scares the living out of me, or I'm simply not good and that… that is just unbearable. That's why I'm here, that's what I want to find on this trip… over the past week of walking, I kept on thinking that once I reach the top, once I'm surrounded by nothingness but whiteness and pristine nature, I will simply believe!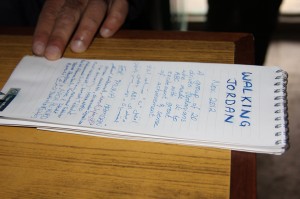 Reaching the base camp was somewhat anticlimatic to me, or maybe it was just not what I expected to feel, that sense of achievement was missing. I felt more glorious reaching the very first lodge, and much more excited finishing up the Poon Hill hike. Everyone was so excited and energetic going around the base camp and getting up the hill to a higher place treasuring the little sun shine that we still had. (snapping a thousand pictures while at it of course).
The night was calmer than most nights, since we didn't have lunch during the hike today, dinner was served earlier than usual, and people scattered to their rooms early as well. I asked for some boiling water for my hot water bottle and hugged it most of the time, took it with me into my sleeping bag, and attempted to wash out today from my system…
Maybe its the final steps, maybe the magic is in completing the trail… So tomorrow we will descent and get a bit closer to that… Tomorrow, I will write again.
Read Previous Days:
Day 1&2 | Day 3 | Day 4 | Day 5 | Day 6 | Day 7 | Day 8 | Day 9